Welcome to St Giles School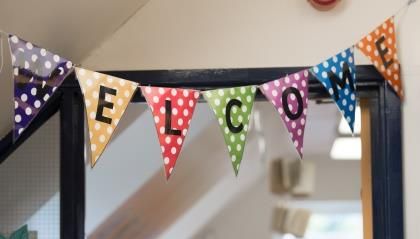 St Giles Church of England (Aided) Primary School is a vibrant, rural Christian primary school with close ties to the Parish Church of St Giles.
We enjoy an idyllic location, set in the heart of an area of outstanding natural beauty on the edge of the Ashdown Forest.
At St Giles, we are all committed to delivering the very best education for every child at the school.
We work to equip each of our pupils, to the best of our ability, with the knowledge, skills and understanding so that they may develop fully as individuals with strong Christian values and ethos. We encourage them to develop positive relationships and contribute to, participate in and enjoy the world in which they live.
We achieve this through a high standard of teaching in a stimulating, happy and caring school built on strong Christian distinctiveness and values. We actively encourage our pupils to achieve their best and support their individual talents.
If you would like to find out more, please get in touch with the office and arrange a visit.